Learning BPMN 2 – Which models are available in BPMN?
BPMN is not one specific model type -like an Event-driven Process Chain- but is a collection of multiple model types that are connected to each other. This article will show the available model types in the BPMN 2.0 specification and how these are supported in ARIS (as of ARIS 7.1 SR9). BPMN model types The […]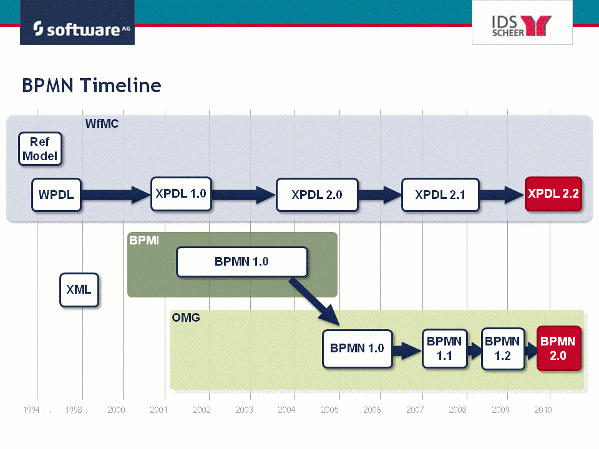 Learning BPMN 1 – What is BPMN?
BPMN, which stands for Business Process Model and Notation, is a standard for creating process models and was created in the first decade of the 21st century by a consortium of industry-leading companies such as SAP, Oracle or IDS Scheer. The standard is currently managed by the Object Management Group (OMG) and the latest version of the standard […]