Episode 36 – Lean and Six Sigma: Ron Baker
There was a lot of buzz around Lean and Six Sigma back in the 80s and 90s, but not today anymore.
However, the practice is not dead and it is still relevant and used in many industries today. And there are good reasons to take a step back and have another look at why it was so successful and what of the practice still creates value and should be included in your process improvement and process excellence initiatives.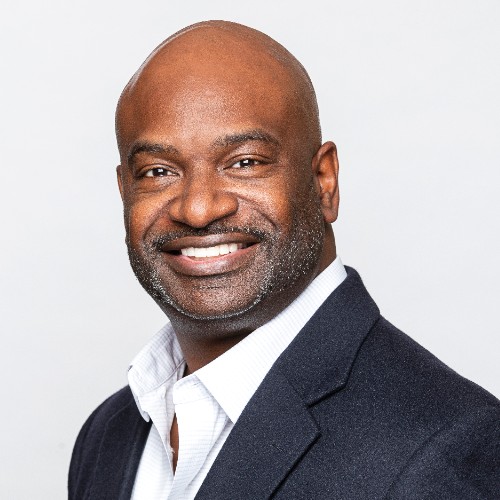 Today's guest on the What's Your Baseline Podcast is Ron Baker. He is an American Society of Quality (ASQ) Certified Black Belt and a SixSigma.us Certified Six Sigma Master Black Belt with over 26 years of proven success and increasing levels of responsibility in both domestic and international environments.
He has an expert level of business process improvement knowledge in transactional (Department of Defense, Financial & Retail) and manufacturing (Oil & Gas/Pharmaceutical/Health Care/Medical Device & Semiconductor) environments.
In addition to this he has recent program management office implementation experience, deploying continuous improvement techniques (Lean Six Sigma), and strategy development.
We are talking about these topics:
Ron's background and how a 400m runner becomes a process improvement consultant
What is Lean and Six Sigma?
What are "belts" and what do they indicate?
What is a typical approach of a Lean/6 Sigma project and how do you get buy in?
Do you need special tools for a Lean/6 Sigma project?
You can find Ron on LinkedIn here: https://www.linkedin.com/in/ron-baker/ or send an email to ronwbaker@gmail.com.
Please reach out to us by either sending an email to hello@whatsyourbaseline.com or leaving us a voice message by clicking here.
Additional information
Credits
Music by Jeremy Voltz, www.jeremyvoltzmusic.com
CP1 (Welcome)
Airplane Seatbelt (Interlude 1)
Be Loved in Return (Interlude 2)
South Wing (Outro)
Roland Woldt is a well-rounded executive with 25+ years of Business Transformation consulting and software development/system implementation experience, in addition to leadership positions within the German Armed Forces (11 years).
He has worked as Team Lead, Engagement/Program Manager, and Enterprise/Solution Architect for many projects. Within these projects, he was responsible for the full project life cycle, from shaping a solution and selling it, to setting up a methodological approach through design, implementation, and testing, up to the rollout of solutions.
In addition to this, Roland has managed consulting offerings during their lifecycle from the definition, delivery to update, and had revenue responsibility for them.
Roland is the VP of Global Consulting at iGrafx, and has worked as the Head of Software AG's Global Process Mining CoE, as Director in KPMG's Advisory, and had other leadership positions at Software AG/IDS Scheer and Accenture. Before that, he served as an active-duty and reserve officer in the German Armed Forces.