Meet the Maker – J-M Erlendson
The Meet the Maker Interview series is a fun and relaxed behind the scenes insight into people and what they do. Showcasing their talents as well as seeing what makes them tick. From 'What's your party trick?" to "You've got a week off, where are you going?" we want to know where they are and how they got there. Check out our interviews with architects, process people, agile folks, and more.
Hi Folks, my name is J-M Erlendson, and I am the co-host of the What's Your Baseline podcast! I'm excited to tell you a little more about me and my life so you'll understand where my fun and unusual quips come from on our beloved show.
Here's a fun fact icebreaker: I started my career as a professional clown.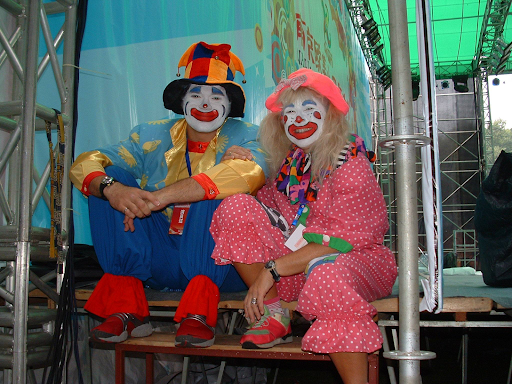 I come from a family of entertainers – my mother ran a successful agency for 35 years, and it's from her that I first learned some of the core principles I hold dear today in business management. While I no longer put on the costume, I do still perform regularly, this time as a vocalist and beatboxer in a cappella groups, and I run the company "Countermeasure Music" and tour the world.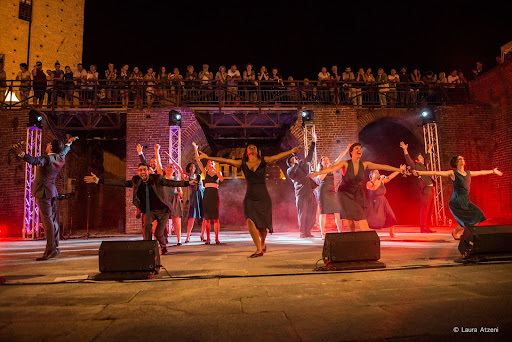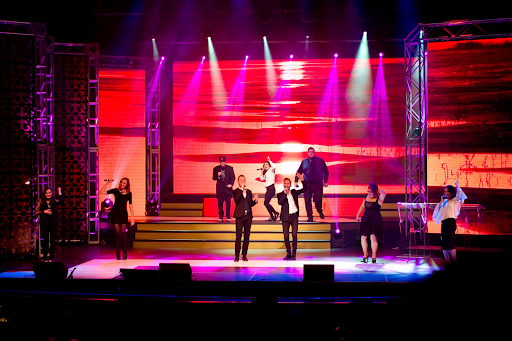 So why in the world am I talking about business process management? It turns out that math and music have a lot in common, and with my natural aptitudes, I gravitated towards an engineering learning path, earning both my BASc and MEng in Mechanical and Process engineering from the University of Toronto. I started my "other" career in management consulting, straight out of my Master's Degree, cutting my teeth at CGI. It's there that I discovered my love for the ARIS Platform, and moved over to Software AG, "the mothership", as I call it.
I've spent the past 10+ years consulting on the strategy and practices of process management and business architecture, to clients around the world. Life on the road can be a challenge, but I'm buoyed by the wonderful people I get to work with and those I meet along the way.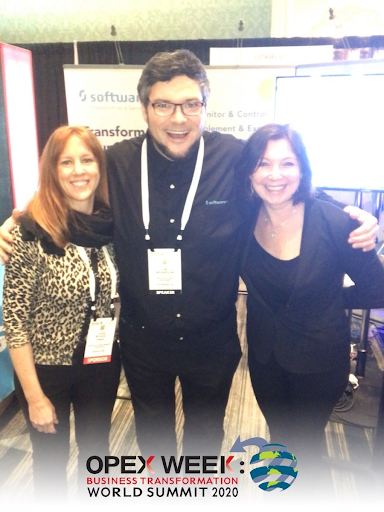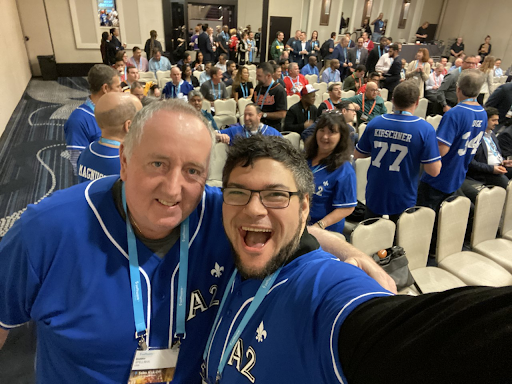 Now if you'll indulge me, it's time to answer some fun and engaging questions to delve into my being! Time to put on my favorite shirt and spill the tea!
10 Questions
1. What did you want to be when you grew up?
I was an odd child, and while my friends wanted to be astronauts and presidents, I really wanted to be… a lawyer? I studied for the LSATs when I was 7, just for fun, and actually did ok on the practice exams!
2. Can you tell us a little bit about yourself and what you do for a living?
At my "Day Job", I am a Transformation Engineering Lead for Software AG, supporting the strategy, business case development, sale, delivery, training and support of the ARIS platform and around the Process Excellence topic. I am a frequent speaker at conferences, helping to spread my message of evidence-based decision-making in business and enterprise architecture. Outside of that, I am the General Manager of Countermeasure Music, my a cappella services company, and the General Manager of SING! The Toronto International Vocal Arts Festival, a music and education-focused festival and charity in Canada.
3. In 3 words, describe your occupation or what do you enjoy most about your job?
Making Excellence Fun
4. What is the best piece of advice you've ever received?
Scale your ambition to what you actually want. I got this advice from my first manager in management consulting (hi, Gilbert!), and it's helped me achieve my goals by building the right expectations for me!
5. What are your main sources of inspiration? Are there any outlets you reference regularly?
It sounds sappy, but I'm constantly inspired by my close family – my wife, who is an incredible thinker and problem solver, and my mother, who continues to manage and drive success in so many projects across communities. I'm also inspired by music and musicians – Jeremy Voltz (whose music we use on the podcast), Aaron Jensen (an amazing composer/arranger with whom I collaborate regularly), and the music of KC Roberts and the Live Revolution (my favorite band).
6. Where do you see yourself (and your brand if applicable) in 10 years time?
In the past couple years, I've had the opportunity to speak at many conferences, on webinars, and on podcasts, and I'm really enjoying it! I'd love to take my message to more folks, helping to advocate for good practices in evidence-based transformation and change management through new and bigger channels.
Also, it'd be great to secure a distribution deal for my band… just saying 🙂
7. What's the most treasured belonging/item in your own home?
This is the first piece of fan mail my band received. I framed it and keep it on my desk, serving as a constant reminder that there are people out there who love what we do and are touched by our music.
8. What was the last rule you broke?
This is kind of cheating, but I'm not really a traditional "rule breaker". Instead, let's talk about my cooking. I know there are recipes, time and taste-tested, but something inside me just doesn't want to follow them… exactly. I'm always playing around with the ingredients, proportions, cooking methods and more, and I think it makes the food objectively worse (and everyone who has consumed my cooking will agree). And yet I can't bring myself to just "follow the recipe"… for some reason :).
9. What's one thing other people may not know about you (for example any hidden talents)?
A couple of fun facts that you wouldn't know / are definitely unusual:
I have a gold record, which I received as the youngest songwriter in Canada (at the time)
I am highly-trained in stage combat, particularly with the quarterstaff
I have played the didgeridoo for almost 20 years, after learning it on exchange in Australia
I've been actively learning Japanese for a couple years now, でもまだじょうずじゃありません。
I'm a big fan of TTRPGs, and am in multiple online campaigns at any given time
10. You've got a week off, where are you going?
I'm going to Japan. Who cares if I lose a day on either side to travel – that country is my favorite place on earth, and I'd give anything to be able to go there regularly. 
Favorite tunes
Where to find J-M?
Roland Woldt is a well-rounded executive with 25+ years of Business Transformation consulting and software development/system implementation experience, in addition to leadership positions within the German Armed Forces (11 years).
He has worked as Team Lead, Engagement/Program Manager, and Enterprise/Solution Architect for many projects. Within these projects, he was responsible for the full project life cycle, from shaping a solution and selling it, to setting up a methodological approach through design, implementation, and testing, up to the rollout of solutions.
In addition to this, Roland has managed consulting offerings during their lifecycle from the definition, delivery to update, and had revenue responsibility for them.
Roland is the VP of Global Consulting at iGrafx, and has worked as the Head of Software AG's Global Process Mining CoE, as Director in KPMG's Advisory, and had other leadership positions at Software AG/IDS Scheer and Accenture. Before that, he served as an active-duty and reserve officer in the German Armed Forces.